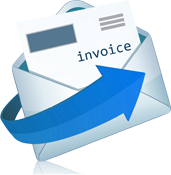 How it works?
Send online invoices in three easy steps!
Try inqonto risk free:

You can try inqonto basic and inqonto plus risk free with our 30 Day Free Trial: sign up and discover how easy inqonto is! If you are not totally satisfied with inqonto just cancel your account. more

User Reviews:

Share your review on inqonto. Join our referral program, introduce inqonto to your friends, colleagues or business contacts and save money on your subscription fee!