blog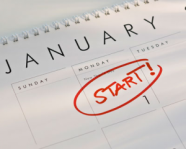 Spend less time on your accounting!

Start of good this year by spending less time on your accounting. Spending less time on accounting will leave you more time for the good stuff. Time you could spend on your customers or generating new business.
Accounting, creating invoices, checking payments and calculating your VAT declaration; you often spend more time on it than you like. Now is the moment to switch to online invoicing and accounting.
Imagine how you would feel if your books were organized all the time, you could make and send professional invoices in a breeze, check due payments at a glance and have your VAT declaration ready.
Sign up for a trial account and feel the ease of online accounting and invoicing. Check the plans and pricing and remember that it will actually save you money since otherwise lost time you will be earning instead. The first 30 days are free, no obligations.
Back to list